Paint the cardboard ring and glue the fabric heart on top of the cardstock heart.
Run a bead of tacky glue down the center of the back of your heart.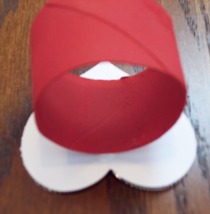 Firmly press the ring into the glue you put on the back side of your heart.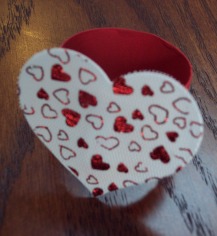 Your napkin holder is now complete!