Bamboo Knitting Stitch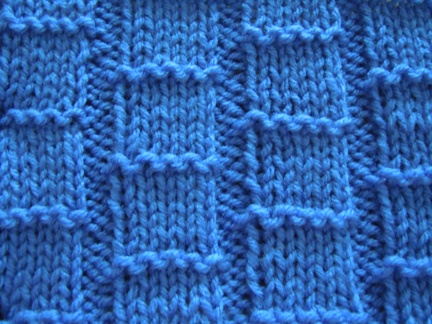 The Bamboo knitting stitch is worked in a multiple of 14 plus 9 stitches. Our sample is knitted with Worsted weight yarn on size 8 knitting needles. Try different weights and types of yarn as well as different size needles.
Skill level: Beginner +; 14 Stitch pattern repeat.
Multiple of 14 + 9.
First  and every alt row (right side): P2, *k5,  p2 rep from *  to end.
2nd row: K9, *p5, k9; rep from * to end.
4th row: K2, *p5, k2;  rep from * to end.
6th row: K2, p5, *k9, p5; rep from * to last 2 sts, k2.
8th row: As 4th row.
Rep these 8 rows.