Linked Half Double Crochet Stitch Pattern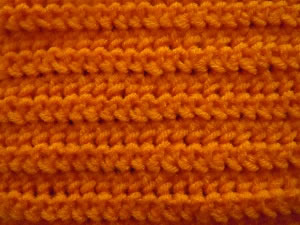 Easy stitch which links each half double crochet stitch with the previous one. Crocheting the linked half double crochet stitch makes a nice tight weave. Craft Elf recommends this pattern for intermediate or above. It is simple to do once you get the hang of it. You can use any number of stitches for this crochet pattern which makes it very adaptable for a variety of crochet projects.
Any weight yarn with the appropriate size crochet hook. Our sample was made using worsted weight yarn and a size H (5.0 mm) crochet hook.

Abbreviations:
ch = chain
hdc = half double crochet
rep = repeat
sc = single crochet
st(s) = stitch (es)
tch = turning chain
yo = yarn over
Any number of sts (add 1 for base chain)

Special Abbreviation: Lhdc (Linked Half Double Crochet) = insert hook into single vertical thread at left-hand side of previous st, yo, draw loop through, insert hook normally into next st, yo, draw loop through st, yo, draw through all 3 loops on hook.

Note: To make first Lhdc at beginning of row, treat 2nd ch from hook as a single vertical thread.

Row 1: 1 Lhdc into 3rd ch from hook (picking up loop through 2nd ch from hook) 1 Lhdc into next and each ch to end, turn
Row 2: Ch 2 (count as 1 hdc), skip 1 st, 1 Lhdc into next and each st to end, working last st into top of tch, turn.

Repeat row 2.