Snowman Christmas Cups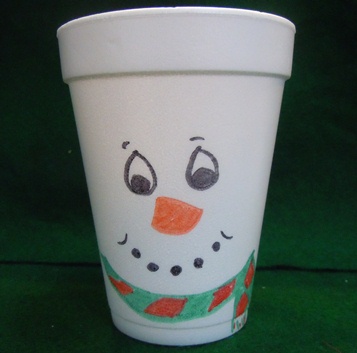 Kids and adults will love to drink from these festive snowman cups. They are the perfect addition to any Christmas or winter party. Since they are made from plain white cups, these snowman cups are a less expensive alternative to store bought party cups.
Craft Supplies:
Plain white cups, any size*
Markers
*Styrofoam cups work especially well and are very inexpensive. They are also perfect for hot cocoa or other hot drinks as well as ice cold drinks.
When the kids come in from the cold surprise them by serving them some hot chocolate in these cute snowman cups. They are inexpensive and can be made with any size cup.
Simply use markers to draw a snowman's face on the front of each cup. It's that easy!