Over the past year, Craft Elf has compiled over 100 stitch patterns for knitters. These have been added in an all new section under our basic knitting tab at the top of each page. To access this new section, simply hover over the word knitting and a drop down menu will appear. From there all you need to do is click on "knitting stitch patterns". Once you have accessed the knitting stitch patterns, you will notice they are divided into three general groups – patterns made up of basic knit and purl stitches, lace and eyelet patterns and finally cables and arons.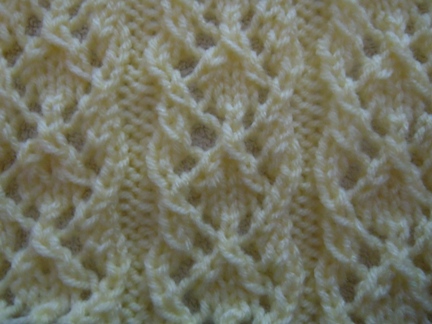 Each pattern includes a full size color photo, skill level, knitting abbreviations and simple to follow pattern. You can use these knitting patterns to make a variety of projects. The simplest things to create with these fun stitches are afghans, baby blankets and dishcloths. If you make dishcloths, be sure to use a cotton yarn.
Stop by today to see and choose from 100+ Knitting Stitch Patterns!
~Happy Knitting!