Description
Have you been saving beer caps and don't know what to do with them? We have a great craft idea for you to make with all those caps - Beer Bottle Cap Coasters. Tie a set of four coasters together with raffia and give as a Father's Day gift. Also makes a great Christmas gift.
Materials and Supplies
Materials: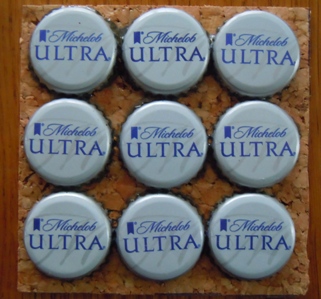 3 1/2" Square of cork; 3/8" thick
9 Beer bottle caps
Tacky glue
Sand - optional
Craft Instructions
Using a craft knife/utility knife, cut a 3 1/2" square from a 3/8" thick piece of cork.
Spread a layer of tacky glue on one side of the cork and arrange the bottle caps on top of the glue. Once you like the layout of your caps, press the caps into the glue.
Optional: While the glue is still wet, pour some sand over the top side of the coaster. Once the glue dries, shake off any extra sand.